Our Mission
is to honor courageous police service men and women. We express our appreciation of these true heroes who make the ultimate sacrifice by providing donations to support their family's future.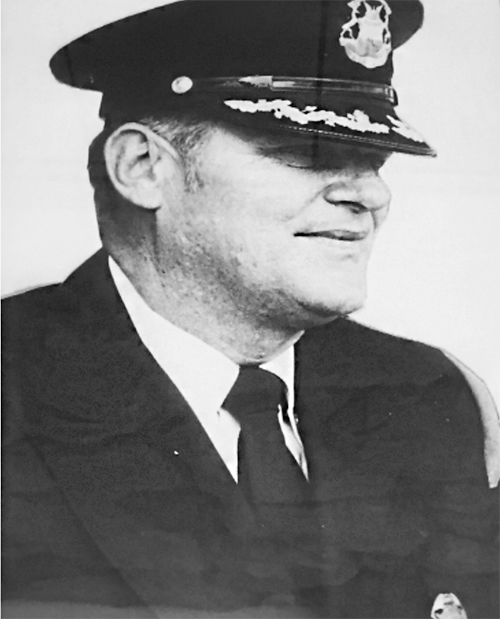 In 2019 Tim Turner, his brother Rich Turner, and friend retired Livonia Police Officer and Detroit Detective Cory Williams founded the Robert J. Turner Foundation. RJTF is a non-profit which honors the memory and legacy of Rich and Tim Turner's father, Robert J. Turner.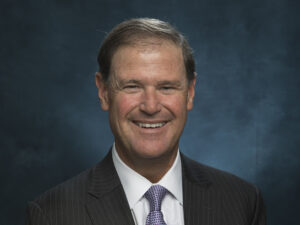 Tim Turner • Chairman
Tim Turner is Chairman and CEO of RT Specialty, RSG's wholesale brokerage operation. Tim has had an extraordinary 30-year career providing leadership, expertise and service within the insurance industry. Prior to joining RSG, Tim was the President of CRC Insurance Services, Inc. (CRC), one of the largest wholesale insurance brokers in the US at the time.
Prior to CRC, Tim joined the Crump Group in 1990 as a casualty broker. He quickly distinguished himself as a leader and was named President of the Chicago Office.
Tim began his insurance career as a casualty broker with A.J. Renner & Associates in 1987.
Prior to his entry into the insurance industry, Tim graduated from the Detroit Police Academy, joined the Livonia Police Department and was a member of the SWAT Team. He later served as an undercover narcotics officer with the Michigan State Police.
A graduate of Madonna University, Tim holds a Bachelor of Science degree in Criminal Justice. He was recently appointed to the Board of Directors of Madonna University.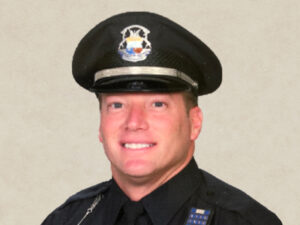 Cory Williams • President
Cory Williams has been a detective with the Wayne County Prosecutor's Office since January 2010, assigned to Homicide, Public Integrity & Special Investigation cases. In 2009, after an exceptional 27 year career with the Livonia Police Department, Cory retired as a Detective Sergeant and the highest decorated officer at the Livonia Police Department.
Kym L. Worthy, the elected Prosecutor of Wayne County, was familiar with Cory's outstanding investigative work and offered him a position investigating cases for her office.
During Cory's 10 years at the Wayne County Prosecutor's Office, he was involved as lead investigator in many "high profile" cases. A few of these cases are: the Detroit Public Schools computer thefts case 2010-2012, in which over a million dollars in laptops were stolen. 10 Defendants were charged and pied guilty to multiple felonies. Cory was also lead investigator on the "Bob Bashara" homicide case out of Grosse Pointe Park in 2012-2014, in which Bashara was convicted and sentenced to Life without Parole. Cory led the investigation into the Detroit Catholic priest convicted of embezzlement, in which over $750,000.00 was stolen from the, "Angels Fund" charity.
Also during his 10 years at the prosecutor's office, Cory was the lead investigator in the infamous Michigan cold case, "The Oakland County Child Killings" where Cory worked closely with detectives from the Michigan State Police, The FBI and many local agencies. Cory and detectives exhausted hundreds of leads through DNA & thousands of interviews. Their work culminated in 2019, when 15 years of their investigation was featured on WDIV channel 4 & the "Investigation Discovery" channel, titled "Children of The Snow."
Prior to the prosecutor's office, Cory had a successful uniformed career with the Livonia Police Department, including being honored by the "100 Club of Detroit" for heroic actions performed in the line of duty. Besides his uniformed assignments, Cory worked undercover narcotics investigations for 6 years, involved in large scale narcotics conspiracy investigations with the DEA, FBI, US Customs and local agencies. Cory conducted undercover reverse narcotics operations that created case law in Michigan (People v. Connelly). This case was upheld by the Michigan Court of Appeals and set precedent regarding entrapment issues in favor of law enforcement for all future reverse narcotics operations in the state. Cory was also a member of the entry team that conducted over 350 narcotics raids all over southeast Michigan. He was qualified & testified as an "Expert" in narcotics investigations.
Cory was a member of the Livonia Police SWAT team for 13 years, supervising Sniper & SWAT entry-team operations. Cory, a Sniper Instructor, attended classes in Sniper/Counter-Sniper Development through Eastern Michigan University. Cory worked closely with the U.S. Secret Service on several Dignitary Protection details involving candidates for President, & Vice President. He also received class honors during Sniper/Counter Sniper training with the British SAS.
One of the highlights of Cory's career as a Detective Sergeant was solving a 16 year-old Livonia homicide. Cory & his investigation, was featured on A & E's "Cold Case Files" show in 2007. The defendant was convicted & sentenced to Life without Parole.
Prior to Law Enforcement, Cory was a Paratrooper with the U.S. Army's famed 82nd Airborne Division. Cory graduated Sniper school with top class honors and became a Sergeant & Sniper Instructor. Cory & fellow Sniper Instructors developed & wrote the sniper training program adopted by The Department of The Army.
A graduate of Oakland Community College, Cory holds an associate's degree in Criminal Justice. Cory is a graduate of the Oakland Police Academy, and was an Instructor at the Wayne County Regional Police Academy.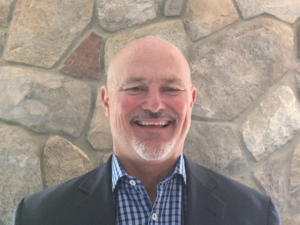 Rich Turner • Treasurer
Rich Turner retired as a Vice President of Sales at RevSpring for the past 17 years. Rich had an exciting career working with healthcare providers and financial services organizations providing B2C technology solutions. As an executive at RevSpring, Rich would work with private equity investors to buy technology services companies to add new products and services to their portfolio.
Prior to joining RevSpring, Rich was a Financial Sales Broker (Series 7 & 63) for Ford Financial Services for 10 years. Rich would sell Ford securities to institutional investors nationwide to raise funding for the day-to-day requirements of Ford Motor Company.
A graduate of the University of Michigan, Rich holds a Bachelor of Science degree in Information Systems. A graduate of the University of Detroit. Rich has a Masters of Business Administration in Finance.